OpenSea Exec Heading to Prison
You won't want to miss reading this newsletter
Breaking NFT News, Project Breakdowns, & Artist Spotlights. We do all the heavy lifting for you! Follow our Twitter / Join our Discord to win raffles and allow list spots!
Here is the breakdown of today's newsletter:

🥳 MAYC Miami Party Recap
⚖️ OpenSea Exec Prison Sentence
F*CK IT SATURDAY (Recap) 🍾
I think we all know Miami knows how to party and this past weekend once again Bored Ape Yacht Club members (in particular Mutant Apes) put on a party that will be hard to forget … if they remember.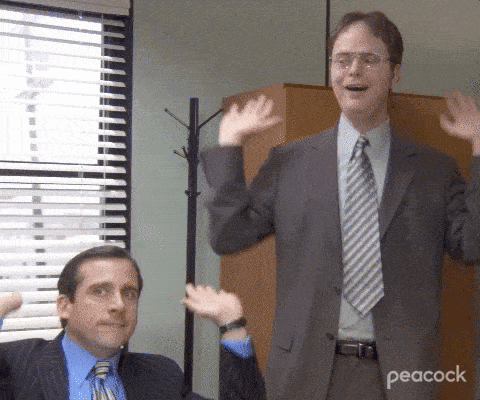 In celebration of two years of Mutant Ape Yacht Club, BAYC with the help of Applied Primate and the Mutant Cartel hosted an all-night event at the Oasis Wynnwood in Miami Florida.

A$AP Ferg performed along with the help of @noththreadguy. You can see some highlight photos here.

Applied Primate kept the potions flowing and comics on hand to be read
Check out the video recap of the event below:
Happy Mutant Monday and thanks to everyone who celebrated 2 years of MAYC with us. Special thanks to @AppliedPrimate, @mutant_cartel, @notthreadguy, and Ferg for throwing a party only fit for Mutants.

— Bored Ape Yacht Club (@BoredApeYC)
Aug 29, 2023
Former OpenSea Exec Prison Sentence ⚖️
Nathaniel Chastain, the former OpenSea exec who got caught trading NFTs with insider knowledge, is going to prison.
Chastain is sentenced to 3 months in prison

On top of serving time, he has a $50,000 USD and 15.98 ETH fine

He had been accused of purchasing NFTs with the knowledge that they would be soon featured on OpenSea's homepage - profiting off the massive uptick in price once they were
During the enticing Chastain stated, "I let down the company I was serving and lost sight of the person I aspired to be".
Hopefully, this is a good reminder to everyone in the industry (investors, founders, and employees) that there are real consequences for your actions and the blockchain never lies!
We love a good recap. Make sure to check this one out!
Sponsored Content: There is no sponsored content in this newsletter.
What did you think of today's Drop?
(don't be afraid to respond to our email for in depth analysis)
If you would like to advertise your brand to 23,000+ readers or get your project featured fill out the form below:
That's all for today's issue! Thanks for reading this far and also make sure to give our Twitter a follow daily for breaking NFT/web3 news! (@TheDropNFT)
Disclaimer: The Drop DOES NOT provide financial advice. All content is for informational purposes only. The Drop is not a registered investment, legal, or tax advisor or a broker/dealer. Trading any crypto-related asset is extremely risky and could result in significant capital losses. Tuesdayy